Management Team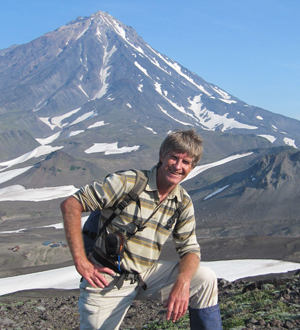 Greg Ryan - Director/Principal Consultant
Greg has over 35 years experience in mineral exploration at all levels from rig-sitting to project management and at all stages from running large reconnaissance programmes through to orebody delineation. His primary specialty is all forms of bedrock and alluvial gold. He has worked on epithermal gold and porphyry gold/copper projects in Indonesia, USA, Russia, New Zealand and New Caledonia; Carlin-type gold deposits in Nevada, USA; orogenic and intrusion-hosted gold projects in Western Australia, Nigeria, Russia, Guyana and New Zealand, as well as laterite and alluvial gold projects in Australia and New Zealand.
In addition to gold, Greg also has substantial experience with platinum, coal and mineral sands, as well as exposure to silver, nickel, copper, zinc and tin. This has included work in New Zealand, Australia, Antarctica, Western USA, Indonesia, New Caledonia, UK, Russia, Canada and Nigeria.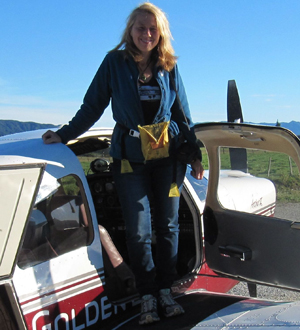 Yulia Nazimova - Director/Principal Consultant
Yulia (Julia) has the rare combination of a PhD degree and very substantial experience in mineral exploration. She has 13 years experience in academic and university research (mineralogy, geochemistry and ecology) and 18 years in detailed mineral exploration.
Yulia is an internationally recognised platinum specialist. She worked for 10 years, initially as Project Geologist for bedrock platinum and later as Chief Mineralogist, in the platinum district of Kamchatka in northeastern Russia, where 2 million ounces (60 tonnes) of placer platinum were mined up until the end of 2012, and a 500,000 ounce (15 tonnes) bedrock platinum resource has been delineated.
This was followed by three years as Chief Geologist for a major PGM/nickel/copper exploration project (managed by Eurasia Mining and funded by Anglo Platinum) on the Kola Peninsula in the Russian Arctic. Other platinum experience includes the Bushveld region in South Africa and exploration projects for alluvial platinum in Canada, Australia, Russia and New Zealand.
Yulia also has significant experience with copper/nickel exploration (Russia and Australia), as well as gold experience in New Zealand, Russia and Australia). Yulia recently spent 2 years working on the Sams Creek intrusion hosted gold deposit in New Zealand, where she carried out much of the core logging (10,000m+ programme) and also carried out significant mineralogical and ore genesis research.
Yulia has unique management skills, is visionary at concept development and has exceptional ability as a field geologist.